Podcast: Play in new window | Download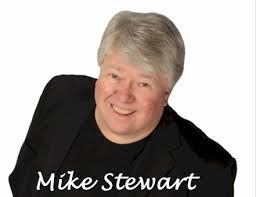 Bill Lampton Ph.D.
Yes, welcome to the best communication Show. I'm your host Bill Lampton, the biz communication guy, and every week, what a privilege I have talking to people who have mastered business communication. And today's guest fits that category. So Well, Mike Stewart and I, you know, people sometimes say they go back a long way. Well, I met Mike Stewart and 1997. By my math, that would be about 25 years ago, at the Georgia chapter of the National Speakers Association, and Mike came up to me and said, Have you got a website? And I said, Yes, I've got one. And I thought I had one. I thought I was giving him a correct answer. But then I started looking at other people's websites. And I realized I needed Mike's services. And since then, I am one of many 1000s of people who have relied on Mike Stewart, the audio internet guy, the video internet guy, we have relied on him to keep us posted. And keep us informed about how we can maximize our business brand. And make a profit doing so and also working with Mike, have a heck of a lot of fun. So Mike, will have to say it used to be here with me in Gainesville, Georgia, but I suppose I'm working too hard and moved to Nashville to get away. At any rate, you and I are going to enjoy this wonderful conversation. Hello, Mike.
Michael Stewart
Hey, thanks, Bill. Thanks for having me on the show. I'm so happy and proud for you that you're getting into this technology. And we'll we'll talk about all the opportunities, you know, communication is, is is the creative part. But the technology allows you to deliver that message in ways that never were dreamed of before. And I'm glad you're embracing it.
Bill Lampton Ph.D.
It's with your help. I'm doing it. And one of the things you and I both know is that I mentioned 1997. We've had such tremendous improvements since then, that working with technology is now far more cost effective. And it's quicker. And it's also easier to learn. That's pretty good combination, isn't it?
Michael Stewart
Well, I've witnessed it go from an analog world in video and audio to the digital world. And then because of the speeds of the internet connections, and the speeds of the computers and the quality of the microphones and cameras. Now individuals have the power to create any kind of video and audio information they want. If they'll just get comfortable with the technologies that exist. And, you know, when I you when you and I were younger, there was radio and television, you know, there was a time in history when that was a new technology. And now the radio and television today is what's called streaming. In fact, the streaming video and audio world is what has confused the broadcast world. They don't know how to embrace it. But the truth is, is people like being able to get content on demand, they like being able to get content on their phones or tablets, their computers, their smart TVs, I mean, there's just so many ways of getting this content. So at the end of the day, it's not being scared of this technology is going to empower any kind of business person to communicate with with this technology. And that's why I love when somebody is innovative with a way to use a camera, which is what we're looking at basically that television camera on top of your computer right now. And you switch there we go brought me back Awesome. That camera on top of your computer is better than television cameras that costs hundreds of 1000s of dollars. And you know for $60 you can get a high definition webcam that's basically as good of television cameras is as they used for network television 2030 years ago. So in the in the cameras and phones, I mean it's just there's so many ways to connect. And that's that's why I feel like that if you're going to be a communication person, you better not be scared of this technology better. Maximize it, use it and the reach is just a symbol legible.
Bill Lampton Ph.D.
And it's, as you say, we've talked about some of the advantages easier to learn. It's more cost effective. It's simpler. And as you just indicated, it's doggone portable now isn't.
Michael Stewart
Yeah, absolutely. Hey, there's somebody on LinkedIn. Satan remembers me with Alex Mandossian. Oh, my goodness,
Bill Lampton Ph.D.
I remember his name. I never met him. But I remember you interviewing him several times. Yes.
Michael Stewart
Yeah. Pete is asking us some questions. We'll we'll get to those. I'll get to that question. Pete, glad you're here. But yeah, I mean, it's just, it's just that, you know, I, I've always enjoyed equipment. And, and I've always enjoyed being creative with making content. And then that's what I've shared with, you know, with people for years and years and years, is, is, you know, don't be scared of the camera, don't be scared of the microphone. It's amazing how intimidating these these cold inanimate objects can be. When it when it comes to just, you know, being yourself being natural and conveying your wisdom. Because you know, when you have a message, or you have some wisdom, or you have some experience, or you have something that's a value to other people, you either got to, you know, do it, do it as a consultant, and get it one on one with them and share that information. Or like I used to, I used to have a saying on stage. If you said it twice, you should have recorded it. Because once you record it, it says it says that the same way over and over again. And and and now like what we have here, and one of the things that we're you and I are working on is live streaming skills, and live streaming, making live television, with your computer that rivals what you see him on cable television and network television. And it's amazing that for pennies, you have the technology to produce television and radio. So
Bill Lampton Ph.D.
and another thing about him like is that a couple of weeks ago, I said to you, I would like to learn stream yard. And that was just a couple of weeks ago, which gets back to the fact that you know very well, and friends who know me know very well that I'm not a natural techie. So the fact that one week or eight or 10 days ago, I said teach me this, Mike. And here we are, Mike, I want to get to a specific question. Okay. And this specific question, I'll start off this way. My brother bought a new car last week, didn't want to, but he'd had a collision. And so he had to buy a new car. And in talking with him a telephone Saturday night, he said, Bill, this new car does not have a CD player. He said, I've got 500 CDs that I can't play with what's going wrong here. I said, Well, have you noticed a little plug in there for something called podcasts. I said, That's what manufacturers know. People are wanting now and you can play your CDs someplace else some other way. But podcasting is a trend. So Mike, I know that you have special offers for people who want to learn podcasting, I've seen them. And so I'm wondering, what kind of overview Can you give us in that? What's the value of podcasting? How can we get in it? Why should we get in it? And what results can we expect over maybe a year's time?
Michael Stewart
Well, you know, the car manufacturers realize that it's a waste of money to put a CD player in a new car because more and more people are streaming their audio to their cell phones. And so because of bluetooth technology, you can connect your phone to the speakers in the dashboard of your car. And most people have music services
Bill Lampton Ph.D.
not fire some I have Amazon music
Michael Stewart
and every album I ever owned I can look I can build a playlist of it and listen to it you know on demand anywhere so it's the streaming technology phenomenon and you know you can it when you buy a car you can order a CD player but it's a special order and and you can actually buy a CD player that that's Bluetooth that'll Bluetooth from a CD to your to your car so I mean there are there ways to you know, I sold all my CDs because I don't want them anymore. I don't nobody buys it. You know, it's kind of what's revolutionized the music business here in Nashville is they they, they they build a business model on selling a plastic disc and the World War wants to build playlists on their car dashboards and on their phones in their home devices like an Alexa. So you said, why is that? What's that got to do with podcasting? Well, all of the streaming audio services like Spotify, Amazon, Google, Apple, all of those, those are the big four, they realize that there are talented people out there that know how to build audiences. So they say if you will create a show, or a podcast, which is nothing more than creating a show with with a microphone, and a radio show, basically, will will make your show searchable in our database of users. And so therefore, the analogy is, is you can be a broadcaster and every device in the world continue in and that you know, that didn't exist when you know when radio was invented. You only had a broadcast area it would only broadcast so far. And
Bill Lampton Ph.D.
I remember very well as you probably do a station that was a 100,000 Watts station that was a major station Radio Station.
Michael Stewart
Well, you know, back when radio was invented, they used to have what were the like here in Nashville, we had ws ham and WSS this be in Atlanta and W LS. You know, W ls to for world's largest store because it was Sears. And you went W SP stood for in Atlanta.
Bill Lampton Ph.D.
I always heard the quip welcome South brother was that what
Michael Stewart
it stood for welcome South brother. And, and Nashville was we shield millions because it was sponsored by the insurance company. So anyway, they had these 100,000 Am stations that would broadcast pretty much the whole United States at night. And that's what that was kind of the early internet. I know the words that you can have some content coming out of Nashville, Tennessee, the Grand Ole Opry, for instance, it was one of the was one of the big ones. And it was like the internet because the whole United States could receive it. And of course, the FCC came in and said, Okay, we've got so many markets and want to have radio stations. And if you're too powerful, you're going to kick, you know, you're going to mess up somebody else's signal. So they had to restrict power. I mean, and they've restricted the broadcast area, a lot of stations, you know, you get 50 miles out of town and the station fades away. Well, not so with with streaming audio streaming audio is an internet technology that's allowing people to get that audio or video content on demand through the internet. And so what that did was, you know, 75 years ago, it was a million dollars to build a radio station, you know, 5075 years ago, well, everybody couldn't do that. But anybody in the world combined microphone, and build content. And that's why a podcast isn't so important is because then people get to hear you. People get to see with streaming video, and you're accessible to the world. In other words, the technology is in place that you can broadcast to every human being on the planet. Now, here's the here's the thing, that is the challenge with any creative aspect. You have to build an audience. And the way you build an audience is with consistency, and great content, and trying to get one person to tell two people to tell two people to tell two people and pay and pay to advertise. There's techniques that it takes to build an audience. And that's, that's why even though I say yes, podcasting is important, but most people give up because they'll do too, you know, they might master doing one or two shows. And then they give up because, you know, they don't see they don't see return on their time didn't get any response. Yeah. And it's, it's,
Michael Stewart
it's just like with radio or television. The content has to be good to build the audience. And if there is no audience, the show gets canceled. And so that's why just because the technology, and the strategies and the equipment are so affordable that anybody in the world can podcast. If you don't have a skill of communication, and great content, then you're not gonna build an audience. And if you don't build an audience, then you don't have anything that you can turn it into a business. But you can it is possible. I've done it we and that's the beautiful part about it. Is that in broadcasting, the pest control owners channel is has no value because we have probably about 1000 listeners a month there's no way but the way we monetize it is it's such a specific targeted niche that it we can monetize it with, with what I call a digital back end having things that people can spend money with you so. So podcasting is an important way of you becoming a radio station, a worldwide radio station to cell phones and getting in the streaming world. And then like stream yard, which Peter says stream yard is awesome, you better believe it's awesome, because they have figured out how to connect. You know, I've got my microphone here. I don't know if you can see it. My podcast microphone. And I've got my webcam. And you're in Atlanta and I'm yes P rap moved to Nashville to be around the music industry because I love music
Bill Lampton Ph.D.
because you're multi talented.
Michael Stewart
Well, I in my golden years, hopefully here of semi retirement. I wanted to be in Music City and you talk about an industry who is angry, confused and frustrated. It's a fun little swimming pool to be in. And and that's why I feel like my life's mission is to help my brothers and sisters and music understand. The internet's not the problem. Learning to use it is the problem.
Bill Lampton Ph.D.
That's why my I'm among the the hundreds and even 1000s of people who recognize that yes, some people call this a do it yourself DIY age. And there are certain things you can do on your own. But when it comes to the internet, and all the technology that is going to change every week, or every month, we've got to go to the people who are in the forefront front of it. And that's you. We're about to close out. Michael, I'm ask you, you said your head somebody's question you might want to answer before we do.
Michael Stewart
Yeah. Well, Peter was asking about what do I think about short phone videos like tick tock, you know, Jean, very smart people develop phone apps, especially in the music industry. That people you know, the younger generation seems like they can't, if you take their phone away from it, it's like severing their arm. And so these genius people develop these apps that become amazingly popular with with a whole lot of demographics. And, you know, tick tock was just one of those technologies that said, okay, hey, you can do a little 15 second video, and let's see if you can get the world to watch it. And it took off. And of course, it's just like Twitter and Facebook and Instagram, all these are basically phone driven viral content, communication. phenomenons, you know, not I'd say 90% of it is BS, people just goofing off. And, you know, and then
Bill Lampton Ph.D.
maybe a conservative estimate, Mike, but
Michael Stewart
but but the thing is, is is that these technologies do get sane, and influencers do get built. So I'm not a huge fan of short form tick tock videos, except in the music industry, I think in the business world, a proactive YouTube channel, a podcast, and going live on Facebook and LinkedIn like you're doing, the things that I'm recommending that you do bill on a regular basis will build you an audience.
Bill Lampton Ph.D.
And believe me, you you have never recommended anything to me that I didn't try because I knew that Mike Stewart is the Internet audio guy and the Internet Video Guy, Mike that o clock on the wall is telling us that we may have to end this but certainly people will want to get in touch with you because even before I've brought you on to the biz communication show today, there are many, many people who know what a great resource you are. So tell us how can we get in touch with you or find out more about your business offerings?
Michael Stewart
Well, you know, actually wear it on my shirt. I'm website you control.com And that's pretty much all my business business to business. I'm doing quite honestly, I'm doing so much in music now and connecting with so many music people that it's actually becoming profitable and my goal is to open the eyes to the music industry of how they can embrace the things I do and and so just you know if you can America if you can Google websites you control you can find me my phone number everything in the world about me the stuff that I'm doing with b2b and and of course you know it The technologies and the systems and the popularity of you know, like, I'm watching what Peter's saying here. A good friend of mine, Perry Marshall, who was he I remember him as the AdWords expert. He was just Perry's amazing. And he evidently did a webinar or a webinar on how tick tock can be used for business. You know, it's like, you got to pick your, you got to pick your we used to call it pick your poison. There's, there's so many things. I mean, there was a point, you know, Snapchat was everything, and everybody was all over Snapchat, and I just said, you know, what, I've only got so much time and so much energy. So you need to pick the things that are best for you. And what what's been best for me is focusing on podcasting, and focusing on streaming video and YouTube and all of that. And then, of course, paid advertising. You can't Frank Kern, who was a buddy of mine years ago, he said, you know, the fastest way to get an audience is by them by their eyes and ears. And and, you know, if you've got a budget, you know, you can you can, you can get traffic that way and build relationships. But there's no technologies that I am against, I just, I just have to pick my poisons. And that's, and that's why, Peter, I want to at least let you you know, it's like he's saying you can go live on tick tock now. It's like, well, wow, okay, if the stream yard connects to tick tock, you might as well, I don't know how many tick talkers want to see this old white haired guy, but you never know. But But anyway, Bill, I'm proud of you. You, you, you know, you're not anti technology. You're always wanting to learn something new. And I that's one of the reasons why. You're a treasured friend. And I just, I want to see you build that audience out there. Because I know there's a bunch of smartness in that brain of yours, you just need to hate me to connect it with the people that want to hear it.
Bill Lampton Ph.D.
That's why I stay in close touch with you, Mike, and thank you so much for being with us on the biz communication show. It's, it's always a treat. It's always highly informative. And I can tell anybody who wants to know that Mike Stewart is the man when you want to use technology and marketing to boost your business. And now that Mike has given his contact information, I'm glad to give mine thanks to those of you who have been with us today on the video portion and on the podcast portion of the biz communication show. My moniker is business communication guide, that's bi Z biz communication. guide.com. And so quite logically, my website is the is biz communication. guy.com I invite you to go there, check my services for corporations and leaders. Give me a call. You'll find my phone number there. Give me a call. And let's talk about your communication challenges and problems and how I can assist you with them. Thanks again to Mike Stewart. Any closing word Mike?
Michael Stewart
Make content and don't be scared of cameras and microphones.
Bill Lampton Ph.D.
And friend of mine, who's in the video business in Atlanta Scott Willeford with a place called V link solutions said it pretty well. He said Get over yourself. Thank you so much, Mike and you will be on the biz communication show again and thanks to all of those who joined us
Transcribed by https://otter.ai