biz communication guy
When you watch the above video, you'll hear me say at the outset that almost every day on the calendar is a national "something or other" day.
Then I tell why every day can be International Compliment Day.
Use my tips on how and when to give compliments–and watch your professional and personal interactions improve dramatically!
LET'S CONNECT ON LINKEDIN
I welcome new LinkedIn connections with dedicated business professionals. So I invite you to connect with me on LinkedIn:
http://www.linkedin.com/in/billlampton
CALL ME TODAY!
Call me today to discuss your major communication problems, and learn how I can help you solve them–as the "Biz Communication Guy."
Call 678-316-4300
Lorrie Thomas Ross, known widely as "The Marketing Therapist," joined me for an interview about her highly creative approach to marketing. Watch the above video to hear our stimulating, highly informative conversation.
SUBSCRIBE TO MY YOUTUBE CHANNEL
I invite you to subscribe to myYouTube Channel–Bill Lampton, Ph.D.–where you'll have instant access to many instructional videos, including other interviews from my weekly "Biz Communication Show."
CALL ME–TODAY!
Call me today, to discuss your communication problems, both corporate and individual. We'll determine what steps I will take to help you find the right solutions.
Call now: 678-316-4300
Dianna Booher has earned a stellar reputation as a keynote speaker, business consultant and executive presence coach. And let's note, too, her prolific writing career. Her most recent publication–Faster, Fewer, Better E-Mails–is her 48th book.
In the video above, I interview Dianna about the e-mail recommendations her book provides. You and your colleagues will want to listen to her advice, which will help you "manage the volume, reduce the stress and love the results," as the subtitle says.
The book release is set for June 18. However, you can order prior to the publication date through Amazon or Barnes and Noble.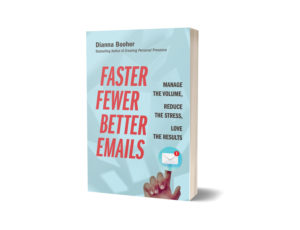 Again, I encourage you and your business associates to watch this lively, informative interview. Suggestion: Show it during a staff meeting, and then discuss how you will implement Booher's e-mail approach.
SUBSCRIBE TO MY YOU TUBE CHANNEL
My interview with Dianna Booher reflects the valuable information you will have access to when you subscribe to my YouTube channel, where I display more than 400 instructional videos.
To subscribe, go to YouTube and find my channel:
Bill Lampton, Ph.D.
Hit the subscribe button, and you will have access to my many video tips on all facets of business communication.

CALL ME
To discuss how my services will benefit your company and you, please call me for a complimentary initial conversation.

Call 678-316-4300
How important is listening, both for interpersonal and organizational communication?
For decades I have said that listening is one of our most powerful communication tools–yet one of the most neglected.
How well do you listen? Watch the one minute 45 second video above, to hear me explain Stephen Covey's five levels of listening. As you watch, evaluate your listening habits–and candidly evaluate which slot you belong in.
SUBSCRIBE TO MY YOU TUBE CHANNEL
I encourage you to subscribe to my YouTube channel, giving you access to more than 400 brief instructional videos, which you can watch on your own schedule.
You'll find my YouTube channel listed as
Bill Lampton, Ph.D.
Once there, hit the "Subscribe" button, and gain instant access to every new video from the "Biz Communication Guy."
In both speaking and writing, sometimes we believe we will make a highly favorable impression by using big words–including some of the ones we learned in freshman English class in college.
Watch the above video (which lasts less than two minutes) to hear me offer the opposite view, and give examples of big words we can discard by using simpler words that still get the point across.
SUBSCRIBE TO MY ONLINE NEWSLETTER
On every page of my this Web site you have the opportunity to subscribe to my online newsletter, "Winning Words and Ways." I invite you to do that now, so you will get frequent business communication strategies you can share with your team.

CALL ME–NOW!
Call me to discuss your communication challenges–and learn how I can help you and your corporation communicate with poise, persuasion. . . and profits!
678-316-4300
Copyright 2019
Have you noticed how little you hear about the importance of good conversational skills if you want to excel in business? In books and on the Internet we get guidelines for speaking, holding meetings, negotiation, and other key communication actions. But few people talk about how conversational skills play a significant role in our business careers.
That's why I invite you to watch this brief video above. You'll hear me mention situations where lively conversation will make a highly positive impression for you.
Also, jot down the tips I give for business conversations that work well.
SUBSCRIBE TO MY YOUTUBE CHANNEL
You'll find my YouTube channel listed as
Bill Lampton, Ph.D.
Subscribe, and you'll instantly have access to more than 400 brief training videos about various phases of communication. So go to YouTube now, type in my channel's name, and when you get there click subscribe.
You'll benefit especially from the interviews posted there for my video/podcast "Biz Communication Show." I've interviewed more than 60 prominent business communication experts–and will continue to interview another one every week!
In every profession you need persuasive power. Examples:
–Teachers must persuade students that the difficult information they have to learn will be well worth the effort.
–Coaches persuade players to develop their skills, stamina, and motivation.
–Real estate professionals persuade buyers to "buy this house, because it is perfect for you."
–New managers persuade the team members that their new leader is competent and fair.
–Fund raisers persuade potential donors their charitable organization will use gifts to help people in need.

Fortunately, there is an almost magical question you will find very useful for persuading–as I have for three decades.
To learn that phrase, watch my brief video, at the top of this post.
CONTACT ME
Contact me to learn more about my services for corporations and leaders.
Call today, 678-316-4300!

One of the best ways to promote your business is to get your clients to endorse you with glowing testimonials. What clients say about you generates far more impact than anything you could say about yourself.

So watch this brief video (at the top of this post) to hear my 5 ways to get great testimonials–and more of them!

CALL ME TO DISCUSS YOUR COMMUNICATION CHALLENGES
I help companies–and leaders–identify their major communication problems. . .and, more importantly, find solutions to them.

I invite you to call me, so we can talk about your corporate and individual communication challenges, and then design a coaching/training/consulting program that will help you meet those challenges successfully.

NOTE: The "Biz Communication Guy" is just one phone call away from helping you: 678-316-4300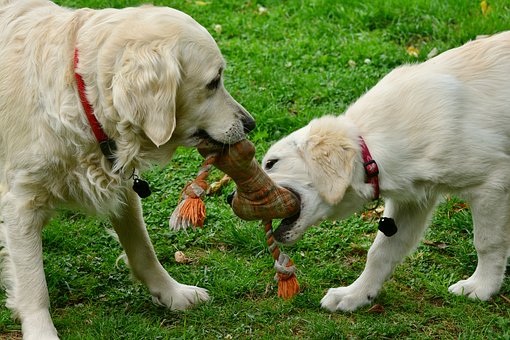 Yes, visual aids will bring your words to life. As a Speech Coach, I have been teaching that for years.

However, not just any visual aid will do. Disgusting ones will distract and even revolt your audience.

Example: The grocery store customer told me he likes dogs. Very fine so far.
Yet then he pulled off his shirt–entirely–and pointed to his two dogs, displayed on a large tattoo on his arm. As you can guess, I would have preferred no visual aid at all.

So when you're planning a visual aid to amplify your words, be sure you are sensitive to how the audience might react. Stay on the safe side, and you'll get your meaning across more tastefully.
A golf professional told me–talking about life, not golf–"Losers make promises. Winners make commitments."
In this brief video, you'll hear about a splendid example of commitment I experienced when my friend Terry Brock said he would drive from out of town to meet me for lunch.
Then stormy weather arrived and. . .
…watch the video above to see what happened, and what we can learn from Terry that will benefit our business communication.
CONTACT ME–TODAY!
Call me today, so we can discuss your communication challenges, both personally and professionally. We will explore solutions that work best for you. That's what I pledge to you as the "Biz Communication Guy."
Call 678-316-4300
Blog