Bill Lampton
Yes, there are many standard ways to prepare for a job interview, and you have read about many of them.
Yet too few articles, books, and courses talk about the importance of our attitude, which is reflected in our self-talk. In fact, our self-talk plays a significant role in shaping our attitude.
Watch this video, and then implement positive self-talk for your next interview. The results will amaze you!

CONTACT ME FOR ADDITIONAL INTERVIEW COACHING
Call me to discuss what other ways I can help you prepare for your job interview: 678-316-4300
Yes, call TODAY!
Without warning, your company can become the center of local, state, national, and in some rare cases international news. Your corporation's unwanted time in the spotlight could result from:
–embezzlement
–CEO firing or resignation
–burning building
–sexual harassment charges
–huge stock loss
–sale or merger
–customer's lawsuit
–work site fatality
Frequently these incidents will bring the media to your front door. Even before you can invite newspaper, radio, and TV reporters to a press conference, the "nose-for-news" professionals start bombarding you with questions.
Instantly, you think of similar situations, where you have watched business leaders respond. Quite often, you have heard them answer questions–especially the toughest ones–with "no comment." So that's the best way for you to reply. Right?
Wrong, totally wrong. Why? Because "no comment" sounds evasive, deceptive, and suspicious. Seems you must be hiding something. Your credibility begins to evaporate.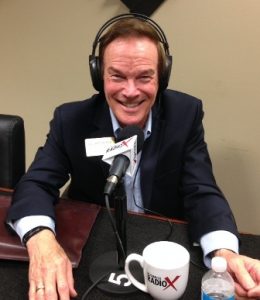 So if you get into this public crisis situation, avoid "no comment." Instead, use this approach:
"I understand that you need the answer to your question now, and I would be glad to give it if I could. However, we are exploring the situation, to gather all the facts and confirm their validity before we make a public statement on this issue. As soon as we have the information you want, we will contact you quickly.
Then there's one more step to make this comment satisfactory. Do what you promised. Never assume the media reps will forget your pledge. Contact everyone who questioned you, and distribute your documented findings.
As famed broadcaster Paul Harvey might say, that's "the rest of the story."
Conclusion: Dodging reporters damages your image. Delaying reporters courteously until you are able to furnish valid facts and explanations not only helps you maintain your reputation, you are likely to elevate your company's prestige.
When I was interviewing for a staff position decades ago, the department head Al walked me around the office, introducing me to my potential colleagues. Because I had done my homework, before I met Jim I knew that Jim had been there a long time. Jim and I chatted for two or three minutes.
When Al and I walked into the next room, I commented: "I noticed that Jim has twenty years of experience here."
Al's answer jarred me:
"No, he has one year of experience, and he has repeated that twenty times."
That frank analysis gave me a new slant on how we should define years of experience. Ordinarily the term refers to calendar years. Ever since that incident, I evaluate years of experience in regard to learning, progress, continuing education, professional development, acquired skills, degrees and credentials earned, and magnified usefulness to the organization.
Applying that to my career, in 1997 I left the management arena to become an entrepreneur. I learned some basic new skills that first year. I chuckle now when I remember a friend telling me in a phone conversation how to cut and paste portions of a document, despite my saying "too complicated, not sure I can get this." Then there was another patient colleague who guided me through how to change a document's font to color instead of black and white. Also, I have fond memories of the tech consultant who taught me how to put down my #2 pencil and operate the computer keyboard. Those were my first grade level starting points.
But what if I had stopped then, almost twenty years ago? Had I stagnated in my advancement, I would not be able to:
–produce my own videos
–video record interviews with experts
–make changes on my Web site without having to hire a professional
–maintain two blogs
–post regularly on the major social media platforms
–podcast
–publish an e-book
–distribute an online newsletter
Every day, I realize I am creating a new "year of experience." I have so much more to learn, and I'll find the best mentors and coaches to explain and demonstrate what they have mastered. That approach will cost me time and money, yes–yet the hours and dollars invested will equip me to serve my clients with an elevated level of competence.
Now I encourage you to answer the key question–candidly and privately–for yourself: "How many years of experience have I had?"
Blog