Uncategorized
Joseph Michelli has published best-selling books exploring the "customer experience" principles and practice of some of the world's major companies, including Starbucks, The Ritz-Carlton Company and Mercedes-Benz. Now he has added to this prestigious list by reporting on the success of a phenomenal hospitality company, Airbnb.
Watch this lively interview (at the top of this post) featuring Michelli's guest appearance on my weekly "Biz Communication Show."
I recommend you share this interview with your corporate team–and schedule time for discussion, assessing how you can apply Airbnb's formula to your customer service.
CONTACT ME TO LEARN HOW MY SERVICES WILL BOOST YOUR BUSINESS
Call me today, so we can start identifying your communication challenges and problems–and assess how I can help you resolve them.
Call 678-316-4300
I'm eager to assist you!
When you watch the above video, you'll hear me say at the outset that almost every day on the calendar is a national "something or other" day.
Then I tell why every day can be International Compliment Day.
Use my tips on how and when to give compliments–and watch your professional and personal interactions improve dramatically!
LET'S CONNECT ON LINKEDIN
I welcome new LinkedIn connections with dedicated business professionals. So I invite you to connect with me on LinkedIn:
http://www.linkedin.com/in/billlampton
CALL ME TODAY!
Call me today to discuss your major communication problems, and learn how I can help you solve them–as the "Biz Communication Guy."
Call 678-316-4300
Lorrie Thomas Ross, known widely as "The Marketing Therapist," joined me for an interview about her highly creative approach to marketing. Watch the above video to hear our stimulating, highly informative conversation.
SUBSCRIBE TO MY YOUTUBE CHANNEL
I invite you to subscribe to myYouTube Channel–Bill Lampton, Ph.D.–where you'll have instant access to many instructional videos, including other interviews from my weekly "Biz Communication Show."
CALL ME–TODAY!
Call me today, to discuss your communication problems, both corporate and individual. We'll determine what steps I will take to help you find the right solutions.
Call now: 678-316-4300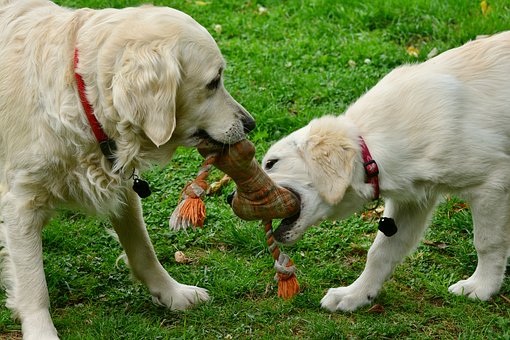 Yes, visual aids will bring your words to life. As a Speech Coach, I have been teaching that for years.

However, not just any visual aid will do. Disgusting ones will distract and even revolt your audience.

Example: The grocery store customer told me he likes dogs. Very fine so far.
Yet then he pulled off his shirt–entirely–and pointed to his two dogs, displayed on a large tattoo on his arm. As you can guess, I would have preferred no visual aid at all.

So when you're planning a visual aid to amplify your words, be sure you are sensitive to how the audience might react. Stay on the safe side, and you'll get your meaning across more tastefully.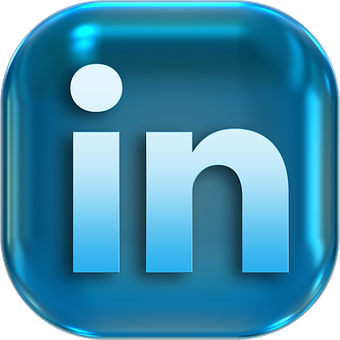 Theo Gilbert-Jamison–former Vice President for Training and Organizational Development at the Ritz-Carlton Hotel Company–made a guest appearance on my "Biz Communication Show" recently. Note that following her Ritz-Carlton leadership role, she has become an acclaimed author, speaker, and business consultant.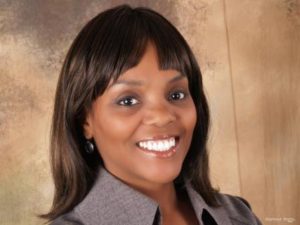 In this highly energetic interview–in the video above–Theo explains some of her principles of customer service. You'll make great strides toward improving your customer service when you apply her recommendations.
CALL ME TO START SOLVING YOUR COMMUNICATION PROBLEMS
Do you want to become a more persuasive speaker, boost your customer service, escalate your sales, build teamwork, and strengthen morale? Then call me to describe your needs, and we'll discuss how the "Biz Communication Guy" will help you find solutions.
Call: 678-316-4300
Did you learn any communication lessons outside the college classroom that you have been able to apply to your business and professional life?
I did, and I describe the memorable incident in my brief video above. Watch now!
CALL ME–TODAY
Call me now, to learn even more about my services for corporations and business leaders–so we can explore your communication challenges, and discover how I can help you communicate with "poise, persuasion–and profits."

678-316-4300
John Ray–owner of Ray Business Advisors in Alpharetta, Georgia in the Atlanta area–has helped hundreds of clients learn how to raise their prices or fees by clarifying the value of their services or products. He advocates: "Best pricing strategies for higher profits."
You will re-think your own pricing strategies as you listen to this stimulating interview in the video above.
Possibly fear has kept you from increasing your fees. John gives us a new perspective which reduces our fear.
At the end of the interview, John mentions his Web site:
https://www.raybusinessadvisors.com
You'll want to explore his site for additional advice and resources.
NOTE: Every week I interview prominent business leaders on my "Biz Communication Show." I invite you to watch previous programs on my YouTube channel:
Bill Lampton, Ph.D.
And while you're there, hit the SUBSCRIBE button, so you will have instant access to my future videos.
CALL ME NOW
First, review my Web site, where you can subscribe to my online newsletter, "Winning Words and Ways."
https://bizcommunicationguy.com
Then call me today to learn how my speaking, coaching, and consulting will boost your sales, presentation skills, management, teamwork, media relations, and bottom line.
678-316-4300
You would love to have customers say WOW! about your business–and even about your life. So listen to my interview above with effervescent Jessica Peterson, and you'll have a strong start toward generating that reaction.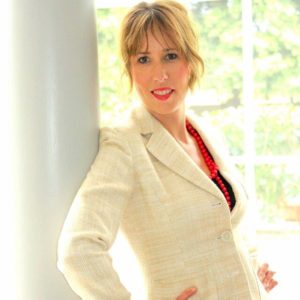 SIGN UP FOR MY NEWSLETTER AND PODCAST
While you're on my Web site, I invite you to subscribe to my online newsletter. There's an opportunity to subscribe on every page–and you get a special gift as a new subscriber!
Also, subscribe to my podcast–at the bottom of the Podcast page–so you can hear weekly interviews on my "Biz Communication Show" that will boost your business by increasing your communication skills.

CONTACT ME–NOW
Call me now to describe your corporate and individual communication challenges, and learn how my services will help you Communicate with Poise, Persuasion–and Profits!

Call 678-316-4300
In 2 minutes 22 seconds, my video above will tell you one answer managers should never give, and what they should say instead.
CONTACT ME TODAY!
Contact me today to learn how my coaching, consulting, and keynote speeches will boost your
–sales
–management
–leadership
–presentation skills
–teamwork
–video production
–crisis communication
-–and profits!
First visit my Web site, where you can subscribe to my online newsletter, "Winning Words and Ways," and also review my services for corporations and business leaders.
https://bizcommunicationguy.com
Call me NOW: 678-316-4300
Blog