Stage Fright
I have worked with top-level leaders at Gillette, Duracell, Procter and Gamble, and many other corporations. Over the years my Speech Coaching has included tips about stage fright–because every leader needs to attain poise in order to become persuasive.
In the 2-minute video that's available above, I give my favorite tip for controlling your stage fright. Keep this tip in mind next time you face an audience.

SUBSCRIBE TO MY YOUTUBE CHANNEL–TO HEAR MORE BUSINESS COMMUNICATION STRATEGIES
To hear 50 widely acclaimed communication experts I have hosted on my "Biz Communication Show," subscribe to my YouTube channel. Go to YouTube and in the search bar type
Bill Lampton, Ph.D.
When my channel appears, find the SUBSCRIBE button, click it–and you'll have easy access to current and future interviews, designed to elevate your professional skills.

CONTACT ME–TODAY!
Call me today, so we can discuss your communication challenges, both personally and professionally. We will explore solutions that work best for you. That's what I pledge to you as the "Biz Communication Guy."
Call 678-316-4300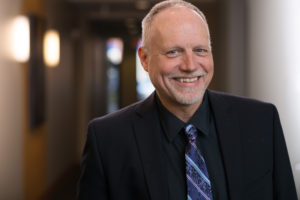 Tim Patterson–known at the TradeshowGuy–interviewed me, the Biz Communication Guy, on his "Monday Morning Coffee Podcast," which he hosts weekly.
You'll benefit from hearing our lively discussion about management, speaking, and listening.
Plus, a humorous bonus: during the first three minutes you'll get a few chuckles as Tim talks about highly unusual laws that remain on the books in some states.
Now, here's the interview:
http://tinyurl.com/timpatinterv
CALL ME–TODAY!
Call me to learn more about my services for corporations and business leaders–so we can explore your communication challenges, and discover how I can help you communicate with "poise, persuasion–and profits."

678-316-4300
"Winning Words and Ways"
Bill Lampton, Ph.D.
"Biz Communication Guy"
https://bizcommunicationguy.com
Communicate with Poise, Power, and Persuasion

YOU CAN CONTROL YOUR STAGE FRIGHT–
GET A PROFESSIONAL COACH

Stage fright—is that the traumatic, almost paralyzing sensation you feel when you're scheduled to give a speech?

If so, you have plenty of company. When I started teaching Speech Communication at the University of Georgia, every class included plenty of students who dreaded the day they would face their classmates to give a speech.

Years later, I became the "Biz Communication Guy." Every week I have heard business leaders at every level talk about how much they feared speaking.

PROFESSIONAL COACHING HELPS YOU CONTROL STAGE FRIGHT
Here's one of the recommendations I make to everyone who wants to gain what I call "poise, power, and persuasion" when they speak:


Get instruction from a professional coach!

GIVING SPEECHES FRIGHTENED ARIEL
I'll introduce you now to Ariel Cushnie, who has just become Food and Beverage Attendant at the Grove Resort and Spa in Orlando, Florida.

In her words:

"I used to hate public and presentation speaking for such a long time; I would shake, stutter, and speed talk to get it over with."

HOW A SPEECH COACH HELPED HER
Ariel took action. To quote her again:

"Then, I took a public speaking class in my freshman year of college and LOVED it; it really taught me techniques to overcome my fears and I would later join an on-campus leadership organization where my primary role was to give speeches and presentations to students; now I feel comfortable speaking in front of anyone!"

Having viewed my Web site, she added: "I like that your company focuses on that aspect of communication."

CONTACT ME TODAY!
Contact me today to learn how my coaching, consulting, and keynote speeches will boost your
–sales
–management
–leadership
–presentation skills
–teamwork
–and profits!

First visit my Web site, where you can subscribe to my online newsletter, "Winning Words and Ways," and also review my services.

https://bizcommunicationguy.com

Call me NOW: 678-316-4300
Do you wish you had more confidence when you faced an audience? Then read the advice I gave to a member of my audience.
QUESTION FROM AN AUDIENCE MEMBER
When I ended my hour-long seminar about the best language to use with customers, I asked the participants "Anybody have any questions?"
Without hesitation, one person spoke up. "Nobody would call me shy," she said, "at least not in a one-on-one conversation. But when it comes to giving a speech, it's impossible for me to face a group with any confidence at all. Can you offer just one quick tip that will help me overcome my fear of public speaking?"

MY ANSWER ABOUT STAGE FRIGHT CONTROL
I answered: "My best advice is to have a conversation with your audience. You're comfortable talking with one person. That same down-to-earth, easygoing, poised attitude and approach will work whether you are sharing your thoughts with one listener or one hundred or one thousand." Next, I told her briefly about a famous speech coach who had worked with nationally recognized leaders in politics, television, sports, and business. The most successful ones, he observed, never changed their mode of presentation. They took their low-key person-to-person style into radio and TV studios, press conferences, and speeches to huge audiences.
I'LL SAY THE SAME THING NEXT TIME
I'm sure that somebody who attends my events will ask the same question again. I'll give the same answer. Engage your audience in lively conversation, and you will greatly reduce your anxiety about giving speeches.
STAGE FRIGHT BOOK OFFERS 25 TIPS
FOR CONTROLLING YOUR ANXIETY
My book–25 Ways to Control Your Stage Fright…And Become a Highly Confident Speaker–will give you other valuable tips and strategies for controlling your stage fright. You can order this brief guide book in paperback or Kindle. Use this link:
CALL ME TO DISCUSS YOUR COMMUNICATION PROBLEMS!
First, review my Web site to review the range of services I offer to corporations and to individual leaders:
https://bizcommunicationguy.com
Then call me today, to talk about your communication problems. We'll discuss how I can help you solve them!
Call 678-316-4300
Blog