business communication
In both speaking and writing, sometimes we believe we will make a highly favorable impression by using big words–including some of the ones we learned in freshman English class in college.
Watch the above video (which lasts less than two minutes) to hear me offer the opposite view, and give examples of big words we can discard by using simpler words that still get the point across.
SUBSCRIBE TO MY ONLINE NEWSLETTER
On every page of my this Web site you have the opportunity to subscribe to my online newsletter, "Winning Words and Ways." I invite you to do that now, so you will get frequent business communication strategies you can share with your team.

CALL ME–NOW!
Call me to discuss your communication challenges–and learn how I can help you and your corporation communicate with poise, persuasion. . . and profits!
678-316-4300
Copyright 2019


Jeff Dantzler has excelled in sports journalism for decades. He's earned wide respect for his coverage of the University of Georgia's sports, especially with his highly visible post as a football game radio host. Additionally, he has worked internationally in three Olympic Games. Definitely, he has mastered the media.

I asked Jeff to respond to comments I sometimes hear from my business clients:

"Going to sporting events would be a waste of my time. Gotta stay at my office and get the job done."

"Heck, I don't even take the time to read about sports."

Check Jeff's response during this lively interview–appearing at the top of this post– held on the "Biz Communication Show," which I host weekly.
One of the best ways to promote your business is to get your clients to endorse you with glowing testimonials. What clients say about you generates far more impact than anything you could say about yourself.

So watch this brief video (at the top of this post) to hear my 5 ways to get great testimonials–and more of them!

CALL ME TO DISCUSS YOUR COMMUNICATION CHALLENGES
I help companies–and leaders–identify their major communication problems. . .and, more importantly, find solutions to them.

I invite you to call me, so we can talk about your corporate and individual communication challenges, and then design a coaching/training/consulting program that will help you meet those challenges successfully.

NOTE: The "Biz Communication Guy" is just one phone call away from helping you: 678-316-4300



You would love to have customers say WOW! about your business–and even about your life. So listen to my interview above with effervescent Jessica Peterson, and you'll have a strong start toward generating that reaction.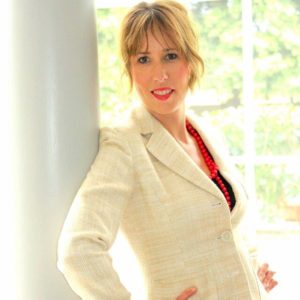 SIGN UP FOR MY NEWSLETTER AND PODCAST
While you're on my Web site, I invite you to subscribe to my online newsletter. There's an opportunity to subscribe on every page–and you get a special gift as a new subscriber!
Also, subscribe to my podcast–at the bottom of the Podcast page–so you can hear weekly interviews on my "Biz Communication Show" that will boost your business by increasing your communication skills.

CONTACT ME–NOW
Call me now to describe your corporate and individual communication challenges, and learn how my services will help you Communicate with Poise, Persuasion–and Profits!

Call 678-316-4300
In 2 minutes 22 seconds, my video above will tell you one answer managers should never give, and what they should say instead.
CONTACT ME TODAY!
Contact me today to learn how my coaching, consulting, and keynote speeches will boost your
–sales
–management
–leadership
–presentation skills
–teamwork
–video production
–crisis communication
-–and profits!
First visit my Web site, where you can subscribe to my online newsletter, "Winning Words and Ways," and also review my services for corporations and business leaders.
https://bizcommunicationguy.com
Call me NOW: 678-316-4300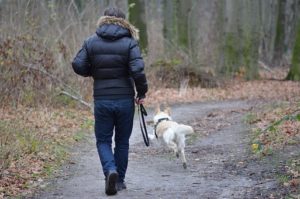 Life as a graduate student at Ohio University would have been demanding enough my first year without that inconsiderate neighbor in the building behind me. Every night while my wife and two small children were trying to get to sleep, this guy took his dog "Deal" out for an evening walk.
For ten minutes or so, that pet owner would call his unleashed dog by name dozens of times, with his loud voice echoing between those two brick buildings, shattering the silence my family needed for sleep.
I BECAME ASSERTIVE
After several weeks of tolerating his annoying and thoughtless behavior, I decided to confront the night walker. I did that one evening when he entered our apartment building, with his dog close by. Without introducing myself or using a courteous tone, I blurted out:
"Look, buddy, I'm fed up with you and that dog of yours. Every night when you take him out for a walk and yell 'Deal, Deal' every few seconds, not only do you keep my family awake, you upset us so much we can't calm down when you take your mutt Deal back inside. Enough is enough. Get the message?"
He looked startled. I understood why when he answered, "Hey, man, you're complaining to the wrong guy. This is my first time here. I'm just visiting a friend on second floor in that other building."
Of course, my tone changed. I apologized. Even this long afterward, I remember blushing too.
APPLYING THE COMMUNICATION LESSON I LEARNED
As I recall that embarrassing blunder today, I know I'd like to have a couple of minutes to talk with the prominent individuals who create national and even international news daily by making statements based on assumptions—assumptions not supported by facts.
Yet because I won't have an opportunity to challenge their baseless statements, renowned public figures will just keep saying they "misspoke," "misremembered," or had their remarks "taken out of context."
Oh, you'll notice I haven't named any of the culprits. My guess is you have identified at least a dozen of them already.
You have heard from authors, coaches, and consultants that in order to grow professionally we need to stay flexible, change our opinions, and embrace new strategies. While I agree with that concept generally, recently I realized that now I would say exactly what I said in 1997 when I listed the key factors in communication.
I'll explain now.
THE BOOKMARK
When I launched my company, Championship Communication, twenty years ago I designed a bookmark that presented what I called
"10 Keys to Compelling Communication"
My purpose: To give people who attended my keynote speeches and seminars–or became one of my coaching/consulting clients–a concise summary of what I considered the major actions that would help them get their message across persuasively.
THE RECENT REMINDER
I distributed 5,000 of those bookmarks. When the supply ended, I didn't order more. Really, I hadn't thought about those bookmarks lately until I got this message from Alan, a newsletter subscriber with a superlative record of business achievements in the greater Atlanta area:
"I am still using your TEN KEYS TO COMPELLING COMMUNICATION book mark in all the books I read. It is great. I thank you for it."

MY REACTION
Instantly, I thought: "If this top-tier leader continues to value my bookmark, then the tips I gave must still be valid, relevant, and helpful."
Reading them again, I sensed that despite all the changes in the way we communicate during the last two decades (public use of the Internet was in its infancy in 1997), I'd say the same thing again for my bookmark designed as a guideline for clients and prospects.
So here they are for you. . . .

10 KEYS TO COMPELLING COMMUNICATION
Listen intently
People will call you a great conversationalist

Write simply
Big words impress us only in the dictionary
Tell stories
All our lives we love "once upon a time"
Ask questions
Questions show you're vitally interested in others
Record yourself
Video checkups bring amazing changes
Send notes
Handwritten notes make you unforgettable

Remember names
Recalling a name opens a heart and a mind
Stay brief
Short talks establish long friendships
Be open
"I may be mistaken" removes barriers
Introduce yourself
Eagerness to communicate will captivate
NEXT STEP
I'm going to publish the bookmark again. Just jumped onto my "to-do list"!

CALL ME
Call me, so we can discuss how I can help you and your company solve your communication problems.
678-316-4300
COPYRIGHT 2017
The expression "What if?" can hurt our professional life when we think it or say it looking backward. Examples:
–What if I had earned a different degree?
–What if I had accepted that other job offer?
–What if I had held my temper in that heated dispute with the CEO?
–What if I had followed the suggestions of that coach I hired?
–What if I had learned another language?
–What if I had not gossiped?
–What if I had not been rude to that customer?
–What if had found my ideal niche earlier?
Here's the problem with those what ifs. They all relate to the past. Possibly we could have taken different directions then, but we didn't. Now those previous decisions and actions are irreversible. So every one of these regretful thoughts merely waste time and energy we could devote to constructive thoughts and behavior. They become crippling, even destructive.
Moving away from the hurtful use of "what if" to the helpful use, consider these "supposes':
–What if I enroll in night school and earn my MBA two years from now?
–What if I become active in my city's most prominent civic club?
–What if I adjust to those I consider "different and quirky"?
–What if I learn to produce my own videos?
–What if I start writing a blog about my area of expertise?
–What if I launch a weekly podcast?
–What if I strengthen my speaking skills?
–What if I improve my "elevator speech"?
–What if I sign up for a LinkedIn training class?
–What if I read a quality book every week?
–What if I offer a pro bono presentation to the Chamber of Commerce?
–What if I become an entrepreneur?
–What if I stop scheduling unnecessary meetings?
–What if I sharpen my time management and organizational skills?
Clearly and convincingly, these what ifs and similar ones look ahead, not backward. They stimulate our imagination. They prod us to concentrate on possibilities. They foster initiative, change, growth, skill development, and sometimes new careers. . .the ones we are most suited for. Definitely, they help us.
So let's engage in what if only when we are facing the future. That's the best way to win in our professional life.
In fact, that's the best way to win in our entire life.
When I was interviewing for a staff position decades ago, the department head Al walked me around the office, introducing me to my potential colleagues. Because I had done my homework, before I met Jim I knew that Jim had been there a long time. Jim and I chatted for two or three minutes.
When Al and I walked into the next room, I commented: "I noticed that Jim has twenty years of experience here."
Al's answer jarred me:
"No, he has one year of experience, and he has repeated that twenty times."
That frank analysis gave me a new slant on how we should define years of experience. Ordinarily the term refers to calendar years. Ever since that incident, I evaluate years of experience in regard to learning, progress, continuing education, professional development, acquired skills, degrees and credentials earned, and magnified usefulness to the organization.
Applying that to my career, in 1997 I left the management arena to become an entrepreneur. I learned some basic new skills that first year. I chuckle now when I remember a friend telling me in a phone conversation how to cut and paste portions of a document, despite my saying "too complicated, not sure I can get this." Then there was another patient colleague who guided me through how to change a document's font to color instead of black and white. Also, I have fond memories of the tech consultant who taught me how to put down my #2 pencil and operate the computer keyboard. Those were my first grade level starting points.
But what if I had stopped then, almost twenty years ago? Had I stagnated in my advancement, I would not be able to:
–produce my own videos
–video record interviews with experts
–make changes on my Web site without having to hire a professional
–maintain two blogs
–post regularly on the major social media platforms
–podcast
–publish an e-book
–distribute an online newsletter
Every day, I realize I am creating a new "year of experience." I have so much more to learn, and I'll find the best mentors and coaches to explain and demonstrate what they have mastered. That approach will cost me time and money, yes–yet the hours and dollars invested will equip me to serve my clients with an elevated level of competence.
Now I encourage you to answer the key question–candidly and privately–for yourself: "How many years of experience have I had?"
Blog