networking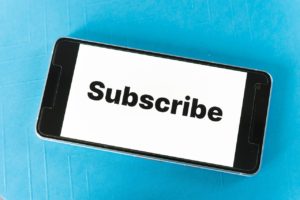 I have launched a new regularly recurring online resource titled "Biz Communication Strategies."
As a subscriber, you will get ongoing communication tips, strategies and guidelines in my brief videos and articles that will help you boost your:
–sales
–teamwork
–customer service
–presentation skills
–media relations
–networking
–leadership
–persuasive ability
…and profits!
Anyone can subscribe easily by clicking this link and following the simple instructions:
https://drbillspeaker-67006.subscribemenow.com/

SUBSCRIBE TODAY!
I invite you to subscribe today, so you will learn communication strategies that boost your business and elevate your interpersonal communication too.
That link again:
Yes, whether we expect it or not, many times we are going to have to give our "elevator speech" for thirty seconds at a networking event.
Some people welcome that opportunity, because they feel confident and they know what they are going to say. Others dread the experience.
Use the three tips I give in my brief video, and your 30 seconds will bring big-time results!
CONTACT ME TODAY!
Contact me today to learn how my coaching, consulting, and keynote speeches will boost your
–sales
–management
–leadership
–presentation skills
–teamwork
–video production
–crisis communication
-–and profits!
Now that you are on my Web site, notice that you can subscribe to my online newsletter, "Winning Words and Ways," and also review my services for corporations and business leaders.
Call me NOW: 678-316-4300