Michelli experience
Joseph Michelli has published best-selling books exploring the "customer experience" principles and practice of some of the world's major companies, including Starbucks, The Ritz-Carlton Company and Mercedes-Benz. Now he has added to this prestigious list by reporting on the success of a phenomenal hospitality company, Airbnb.
Watch this lively interview (at the top of this post) featuring Michelli's guest appearance on my weekly "Biz Communication Show."
I recommend you share this interview with your corporate team–and schedule time for discussion, assessing how you can apply Airbnb's formula to your customer service.
CONTACT ME TO LEARN HOW MY SERVICES WILL BOOST YOUR BUSINESS
Call me today, so we can start identifying your communication challenges and problems–and assess how I can help you resolve them.
Call 678-316-4300
I'm eager to assist you!
You want to create extraordinary customer experiences–and that's why you want to hear widely acclaimed author/speaker/business consultant Dr. Joseph Michelli in this lively interview, presented in the video above.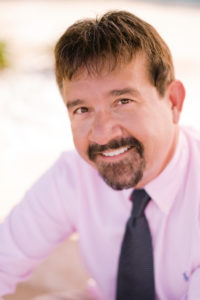 Michelli has written bestsellers about the Pike Place Fish Market, Mercedes-Benz, Starbucks, Zappos, and other leading corporations, after extensive research.
Recommendation: Show this video in a staff meeting, and then discuss how your company can improve customer service by applying Michelli's approach.
CONTACT ME TODAY!
Contact me today to learn how my coaching, consulting, and keynote speeches will boost your
–sales
–management
–leadership
–presentation skills
–teamwork
–video production
–crisis communication
-–and profits!
Call me NOW: 678-316-4300