Biz Communication Show


Jeff Dantzler has excelled in sports journalism for decades. He's earned wide respect for his coverage of the University of Georgia's sports, especially with his highly visible post as a football game radio host. Additionally, he has worked internationally in three Olympic Games. Definitely, he has mastered the media.

I asked Jeff to respond to comments I sometimes hear from my business clients:

"Going to sporting events would be a waste of my time. Gotta stay at my office and get the job done."

"Heck, I don't even take the time to read about sports."

Check Jeff's response during this lively interview–appearing at the top of this post– held on the "Biz Communication Show," which I host weekly.
Since 1997, Mike Stewart of Stewart Internet Solutions has strengthened my business as my mentor/coach. Additionally he has helped hundreds of other clients who want to make maximum use of the Internet.

So I was delighted when Mike appeared as a guest on the "Biz Communication Show," which I host weekly.

Watch this interview–posted above–and take careful notes on Mike's advice to entrepreneurs. You'll benefit right away.

REVIEW MY SERVICES FOR CORPORATIONS AND LEADERS
I invite you to review my consulting/coaching services for corporations and business leaders, by visiting my Web site:

https://bizcommunicationguy.com
Then give me a call, to discuss your communication problems–and how I will help you solve them.

Call me: 678-316-4300
Theo Gilbert-Jamison–former Vice President for Training and Organizational Development at the Ritz-Carlton Hotel Company–made a guest appearance on my "Biz Communication Show" recently. Note that following her Ritz-Carlton leadership role, she has become an acclaimed author, speaker, and business consultant.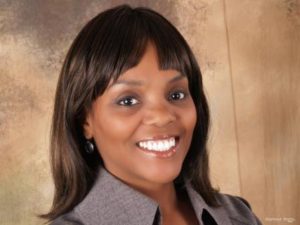 In this highly energetic interview–in the video above–Theo explains some of her principles of customer service. You'll make great strides toward improving your customer service when you apply her recommendations.
CALL ME TO START SOLVING YOUR COMMUNICATION PROBLEMS
Do you want to become a more persuasive speaker, boost your customer service, escalate your sales, build teamwork, and strengthen morale? Then call me to describe your needs, and we'll discuss how the "Biz Communication Guy" will help you find solutions.
Call: 678-316-4300
You would love to have customers say WOW! about your business–and even about your life. So listen to my interview above with effervescent Jessica Peterson, and you'll have a strong start toward generating that reaction.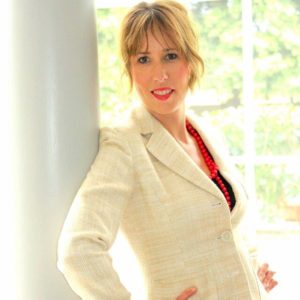 SIGN UP FOR MY NEWSLETTER AND PODCAST
While you're on my Web site, I invite you to subscribe to my online newsletter. There's an opportunity to subscribe on every page–and you get a special gift as a new subscriber!
Also, subscribe to my podcast–at the bottom of the Podcast page–so you can hear weekly interviews on my "Biz Communication Show" that will boost your business by increasing your communication skills.

CONTACT ME–NOW
Call me now to describe your corporate and individual communication challenges, and learn how my services will help you Communicate with Poise, Persuasion–and Profits!

Call 678-316-4300
When you talk with someone or give a presentation, you want listeners to concentrate primarily on your content, without being distracted by your regional or international accent.
So I invite you to hear my interview–displayed above–with Deborah Boswell in her guest appearance on my "Biz Communication Show."
SUBSCRIBE TO MY NEWSLETTER
Now please visit my Web site, where you can review my services for corporations and leaders. Subscribe to my newsletter–and get a valuable bonus for signing up!
My site:
https://bizcommunicationguy.com
CALL ME–NOW!
Call me for a free 20 minute discussion of your communication challenges:
678-316-4300
Dusty Porter–also known, justifiably so, as "Technology Guru–has become such a You Tube expert that he has attracted 200,000 subscribers. In the last ten months, he has been adding an average of 5,000 subscribers monthly!
Clearly, Dusty has mastered You Tube. So I invited him to appear as my guest on the "Biz Communication Show," which I host weekly as a video production and podcast.
You will want to hear Dusty talk about You Tube–and also discuss his additional technology ventures as a voice over artist and wedding videographer.
THE INTERVIEW
Here's the interview.
http://tinyurl.com/dportyoutube
Jot down Dusty's recommendations as you hear them.
As he recommends, get started producing You Tube videos, if you haven't done that yet. Put aside your shyness. Don't strive for perfection. Just practice before your camera and microphone. . .and then record your first one!
CONTACT ME TODAY!
Contact me today to learn how my coaching, consulting, and keynote speeches will boost your sales, management, leadership, presentation skills, teamwork–and profits!
First visit my Web site, where you can subscribe to my online newsletter, "Winning Words and Ways," and also review my services.
https://bizcommunicationguy.com
Call me: 678-316-4300
Blog