BILL LAMPTON'S IDEAL CLIENT
Recently one of my highly satisfied clients told me he wants to
refer me to others who will benefit from my services, so he asked
me to give him a brief description of my ideal client. Here's
the answer I provided, for individual clients and corporate clients:
INDIVIDUAL SPEECH COACHING: MY IDEAL CLIENT. . .
–Is preparing for a specific speech (convention, annual meeting, etc.)
–Wants to become a compelling leader
–Needs to overcome excessive stage fright
–Must make stronger sales presentations
–Is facing interviews with potential employers
–Has opportunities to appear as a radio/TV guest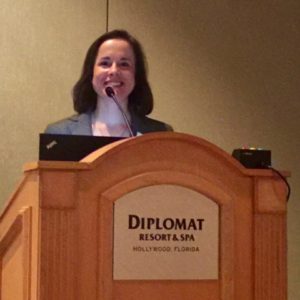 Speech Coaching Client Dr. Mandy Reece,
speaking at the ACCP Annual Meeting,
Hollywood, Florida


CORPORATE COMMUNICATION: MY IDEAL CLIENT. . .
––Needs a communication expert to manage the company's social media
–Has poor customer service skills
–Has a sales staff that needs a communication upgrade
–Will benefit from DISC training re communication styles
–Has no video testimonials on Web site
–Is confused about what its major communication problems really are
–Would not know how to deal with the media during a public crisis
–Lacks networking skills that will build vital relationships
–Sees value in producing its own cost-effective videos
–Seeks qualified voice talent for promotional purposes
–Needs a veteran keynote speaker with strong references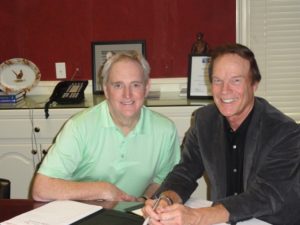 Corporate Client Conditioned Air Systems
with Doug Magnus, President and Founder
I invite you to see which client description you fit.
And then call me, so we can discuss the communication
coaching program that will help you use. . .
the right words
the right way
to get
the right results
CALL ME TODAY!   678-316-4300